By The content comes from other sites |
17
May 2023 |
0
Comments
10314 : Creator Dried Flower Centrepiece Blocks By 17th May.2023
The model is based on 2 bases on the left and right to hold the everlasting flowers, with a 2X6 plate with mounting brackets built into each side to hang this decoration on the wall.
The base can also be adjusted for placement by means of a steering bracket built inside the sequence package 7. It is possible to form 2 sets of 4 groups or 3 sets of 6 groups of wreaths.

The exquisite texture of the Mikogu stems is achieved by a stack of gears. Wheat stems are made with nested crown components that give the wheat a rippled appearance. The capsule cherry is made of pumpkin components with brown whips pieced together. The dried daisy flower head is composed of white crown components and rock components.
The left and right 2 sides of the basic flower type are the same, the difference lies in the large a few dried flowers. One is a gerbera daisy, the other is a rose.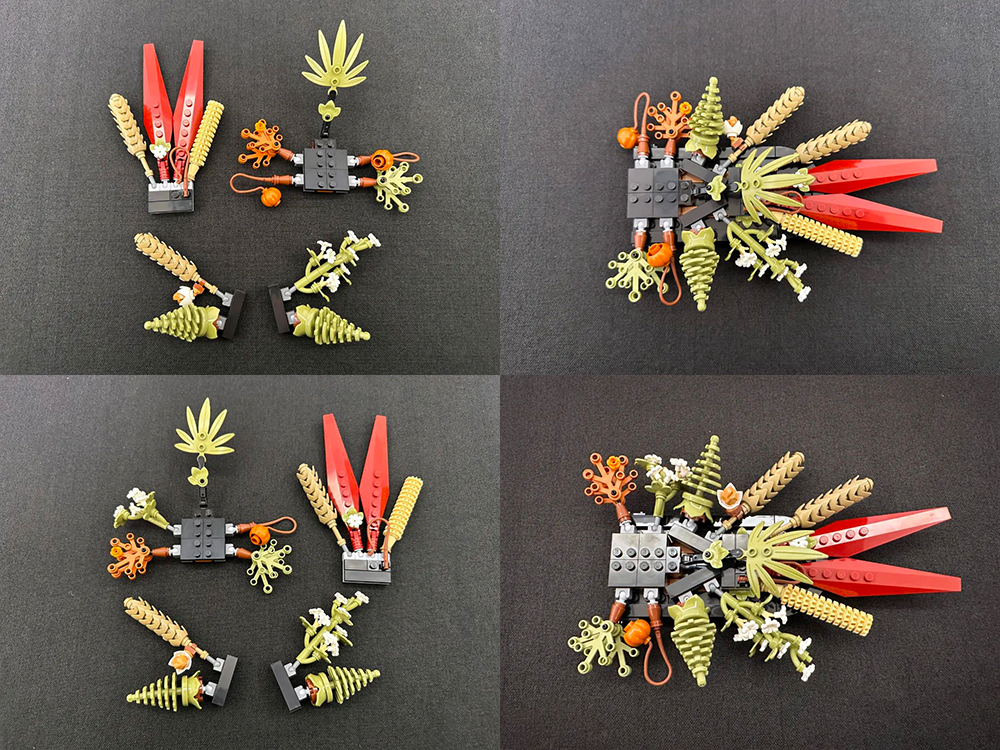 The petals of the crimson gerbera daisy are also made from the paddle parts of the minifigure, and the hat of the minifigure is used as the stamen of the flower.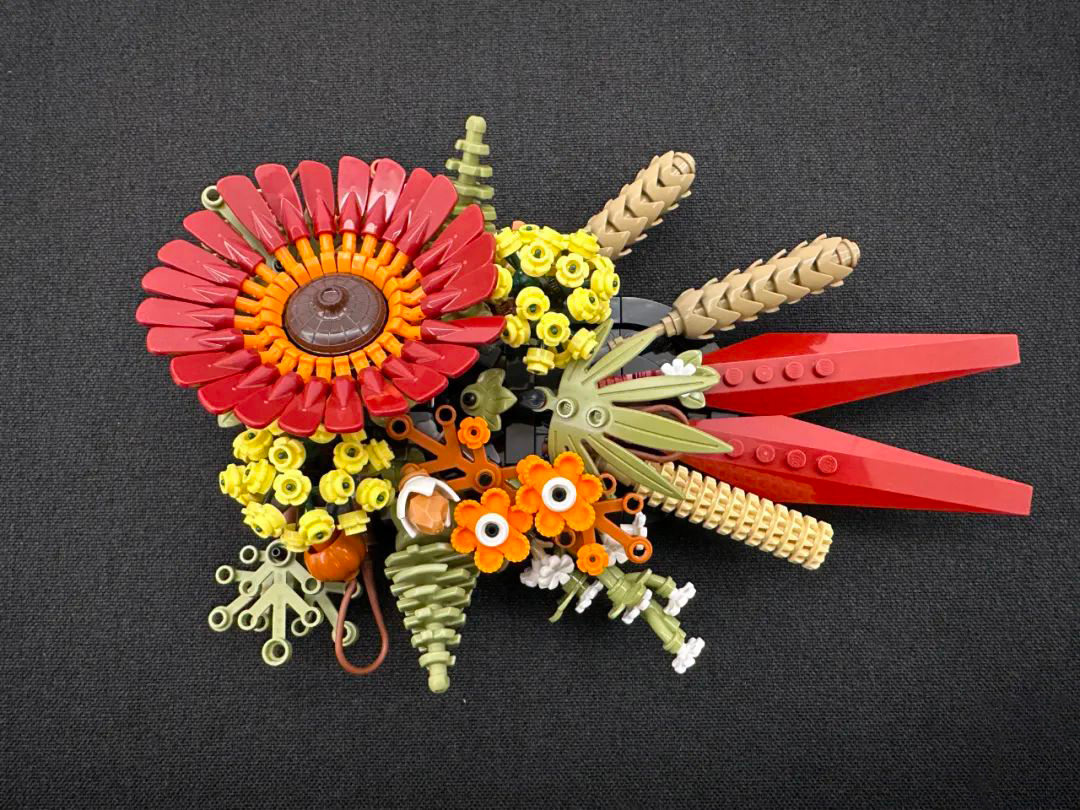 The small orange cosmos is pieced together from the classic villainous shoulder patch, a component first used on the pirate-themed Imperial Soldier in 1989. The rose structure was chosen for the internal petals with new style fender parts and the petals were chosen for the new shoulder armor parts introduced in the 76226 Spider-Man figure.

Let's see what it looks like when it's all done.

That's All for This time Review. Welcome to know more compatible Creator Dried Flower Centrepiece Blocks, Click Here Available!
Leave a Reply
Your email address will not be published.Required fields are marked. *