By The content comes from other sites |
19
April 2023 |
0
Comments
10262 : James Bond Aston Martin DB5 Sports Car Blocks by 19th Apr.2023
A brief look at the box packaging: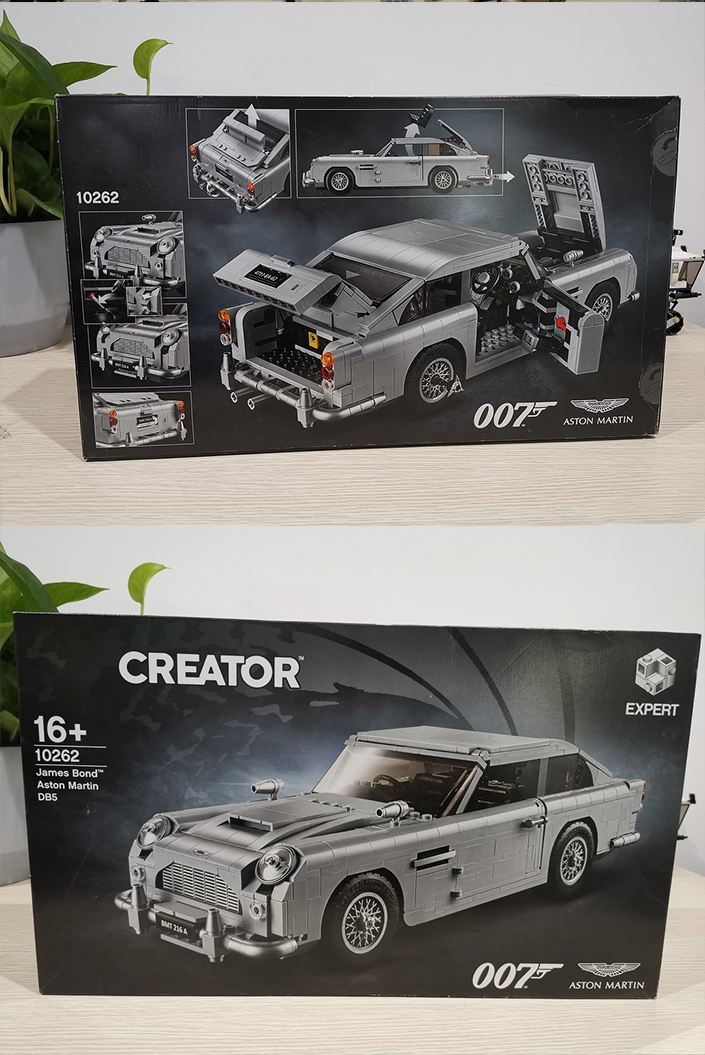 Looking at the instructions, the classic 007 music came to mind. The first part of the introduction of the car and the introduction of the designer.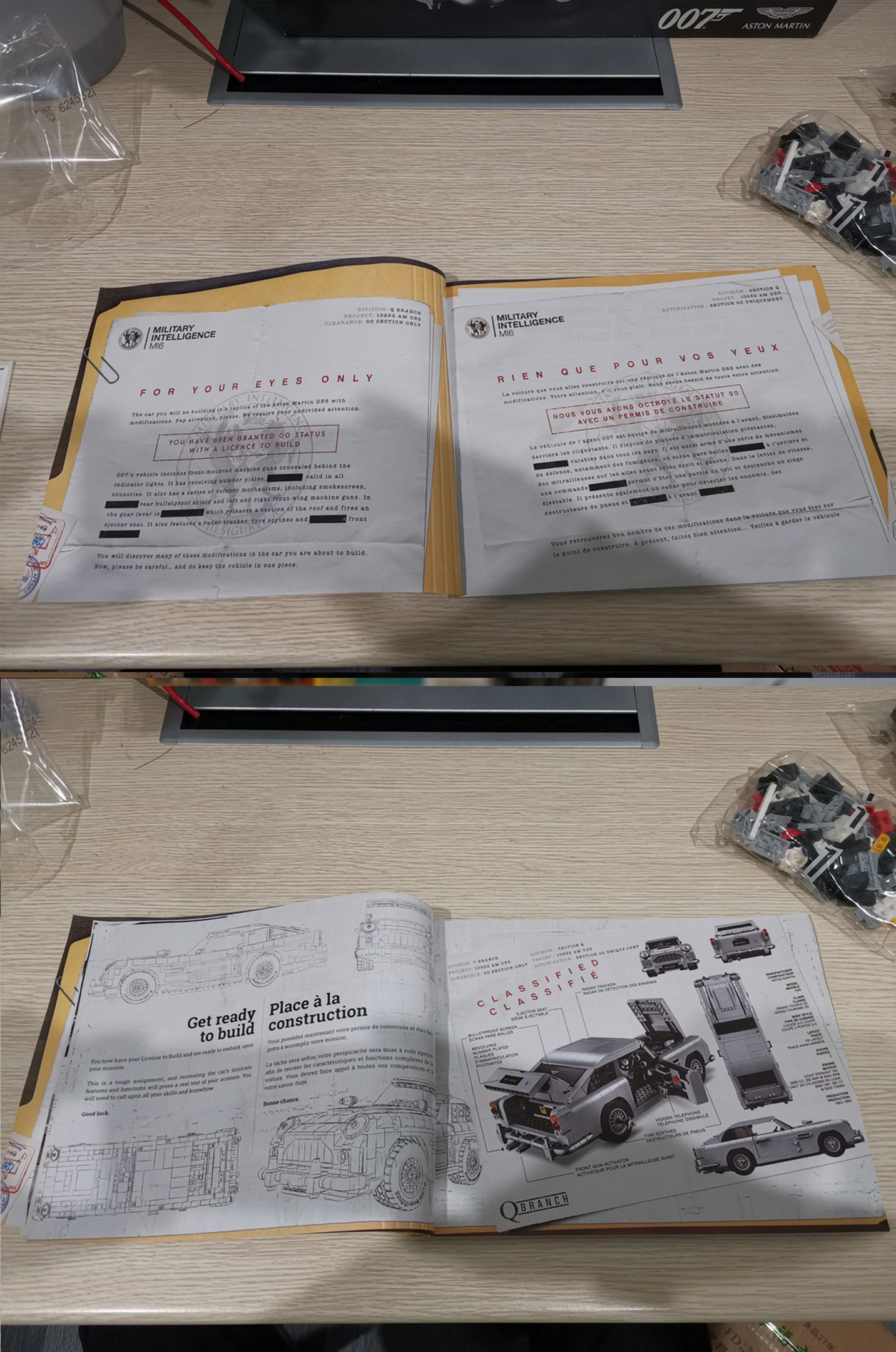 The opening, as a vehicle, generally starts from the chassis. You see the middle bar? For the most part, the gameplay depends on this.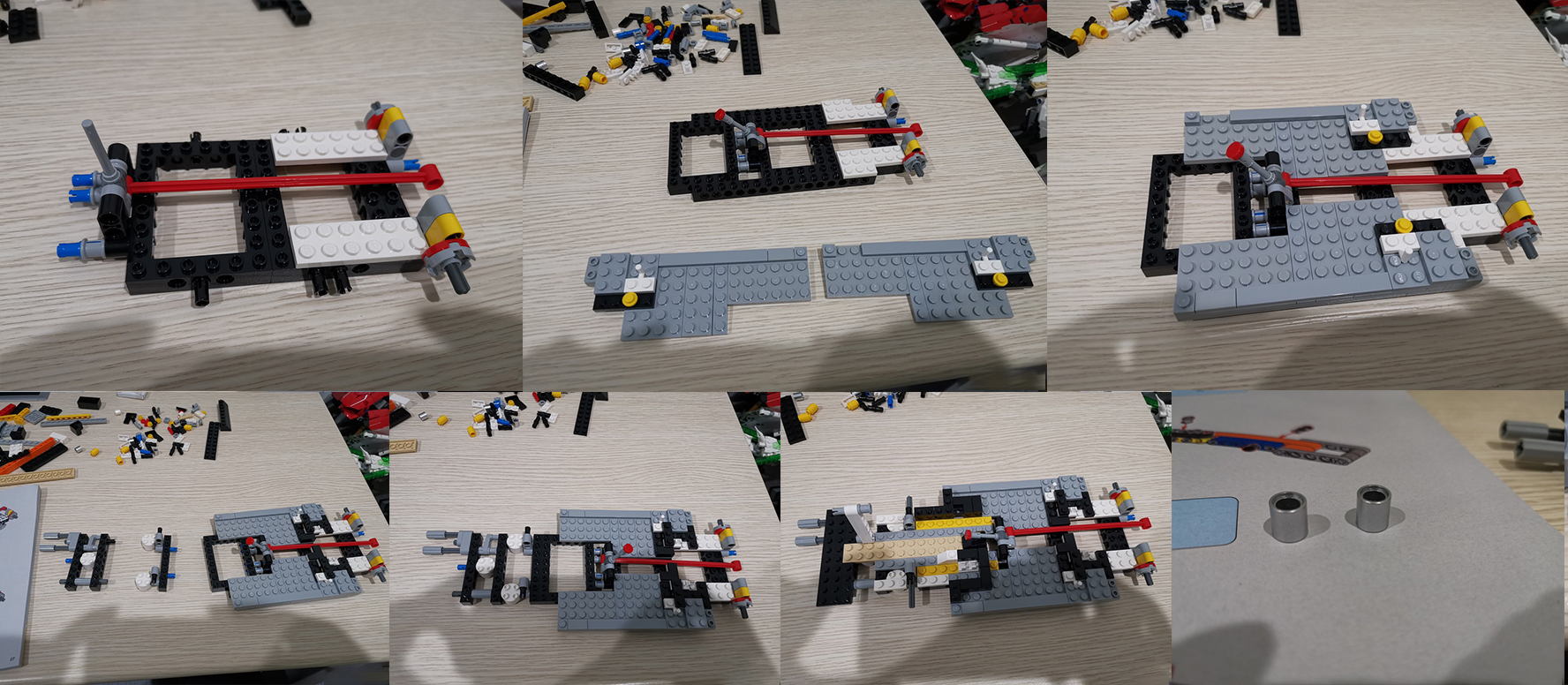 Take a look at the design of the ejector seat.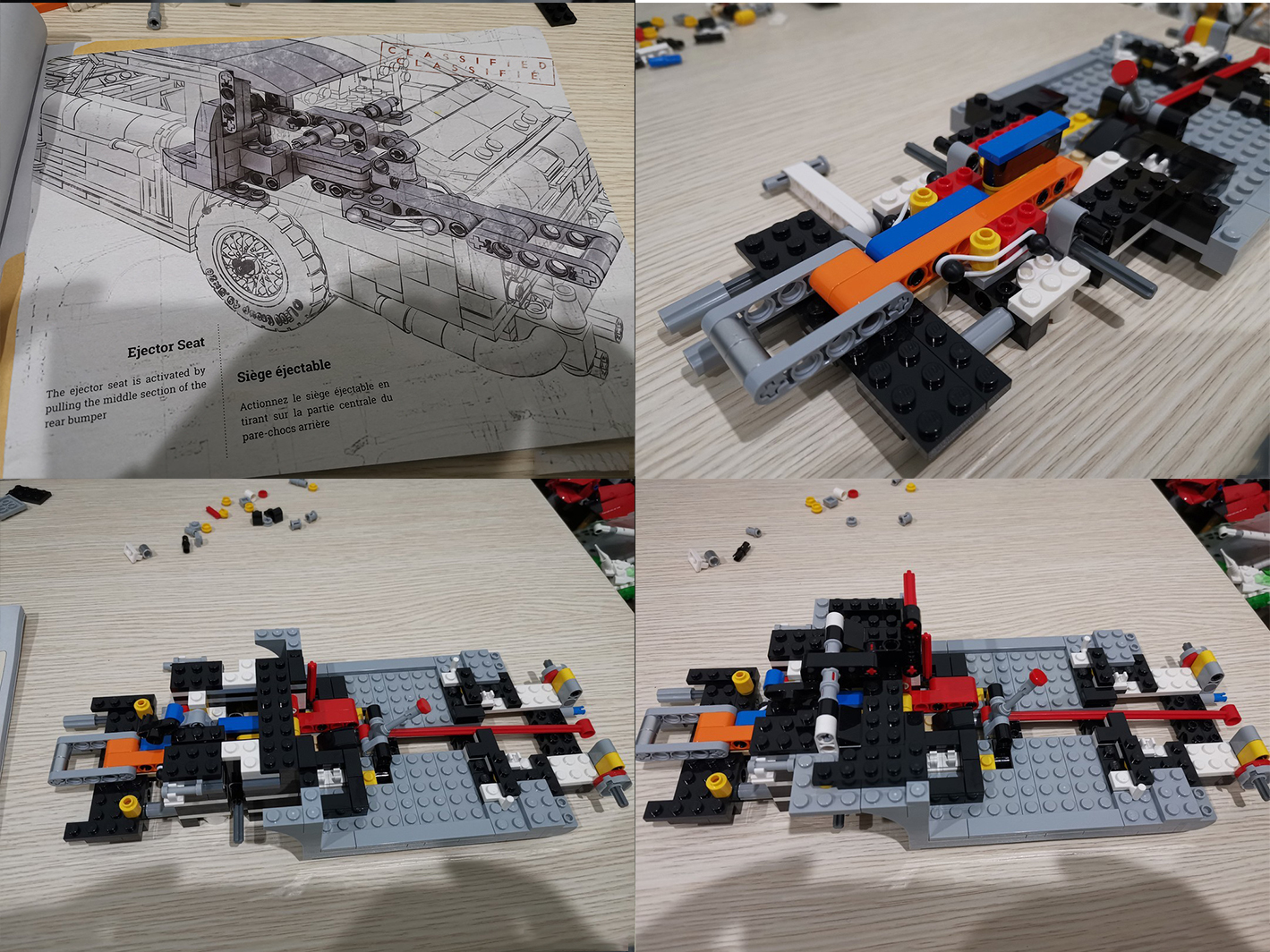 The basic framework of DB5 is complete.
Rear bumper, mostly electroplated parts.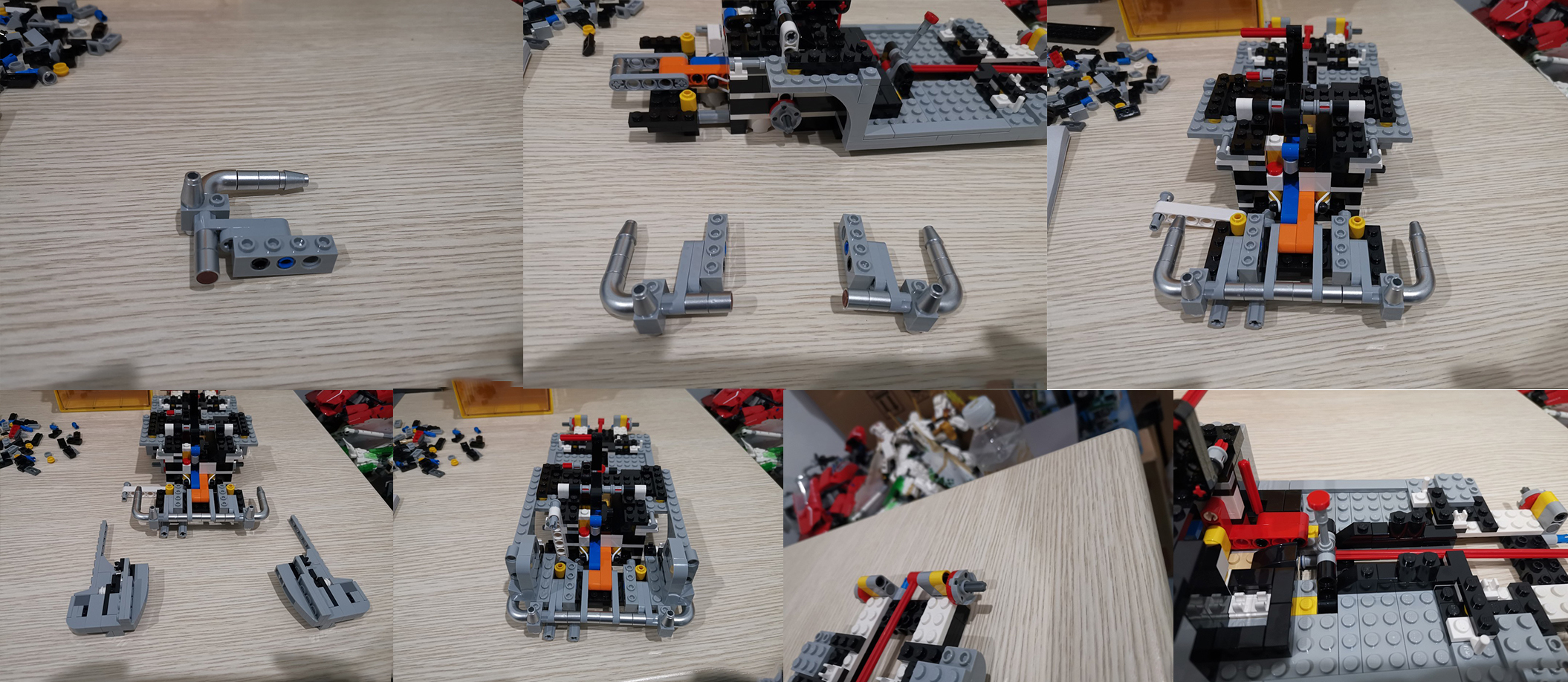 Trunk, taillight, exhaust pipe.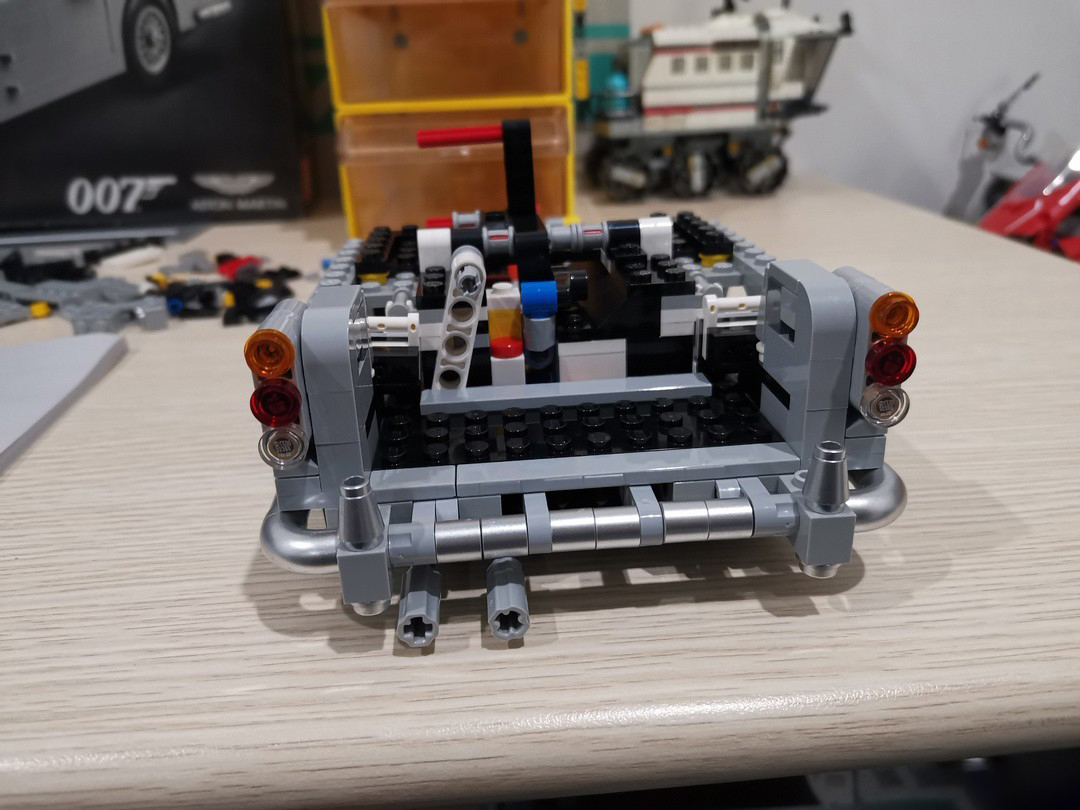 tire scythes & hidden phone. Tire Scythes & Hidden phone. The main thing is the design of the door.

The car phone, it looks very old-fashioned. Steering wheel and navigator.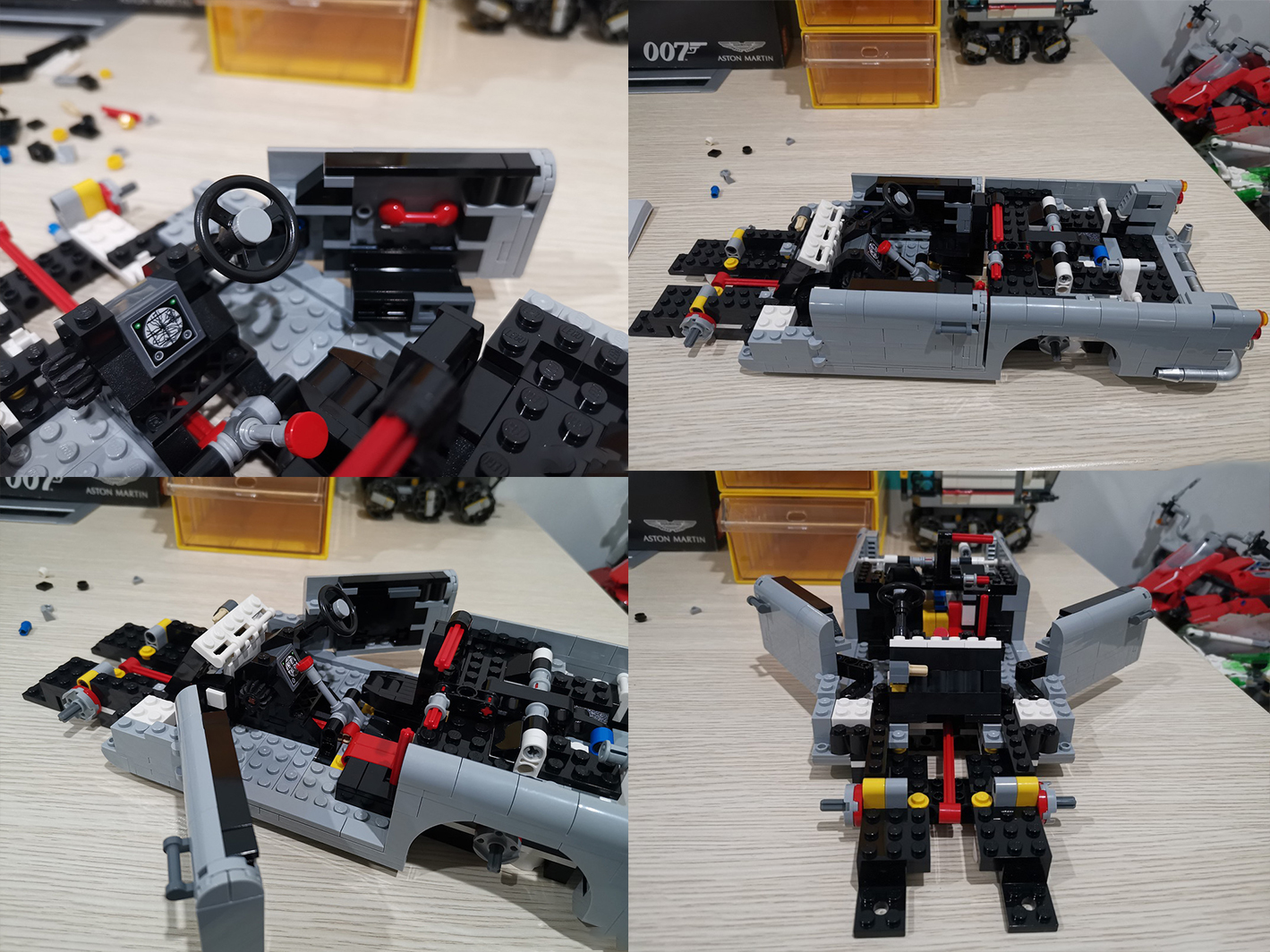 The front section, under which there are plates that can turn. Mount on board, engine compartment complete.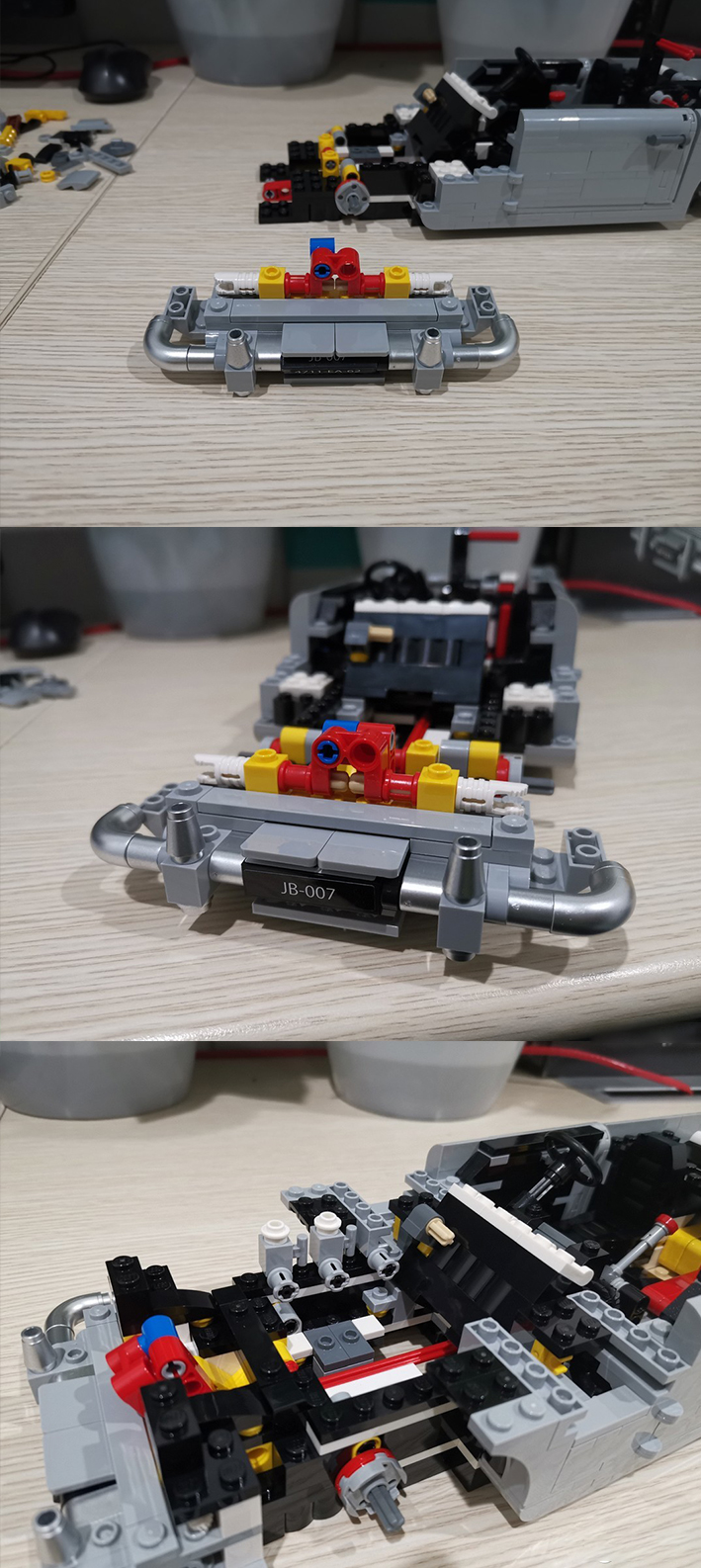 L6 engine. The tube next to the engine is a barrel.
Install the car and connect the air intake pipe.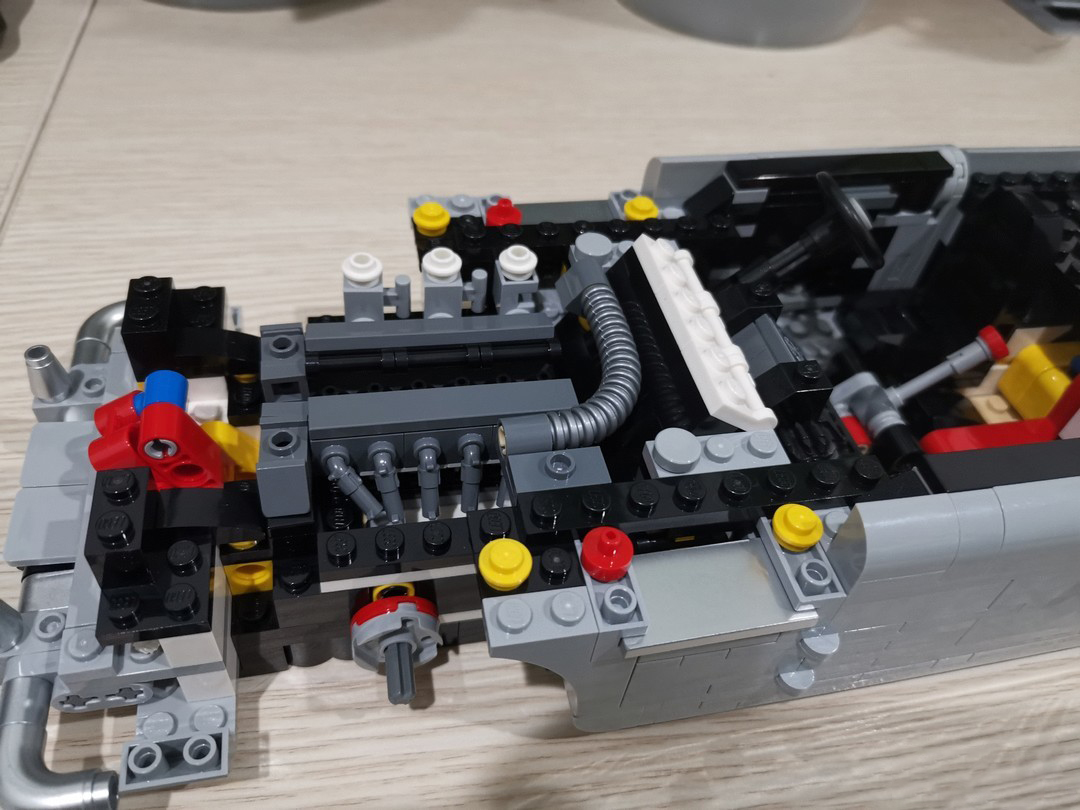 Look at the face. Big mouth.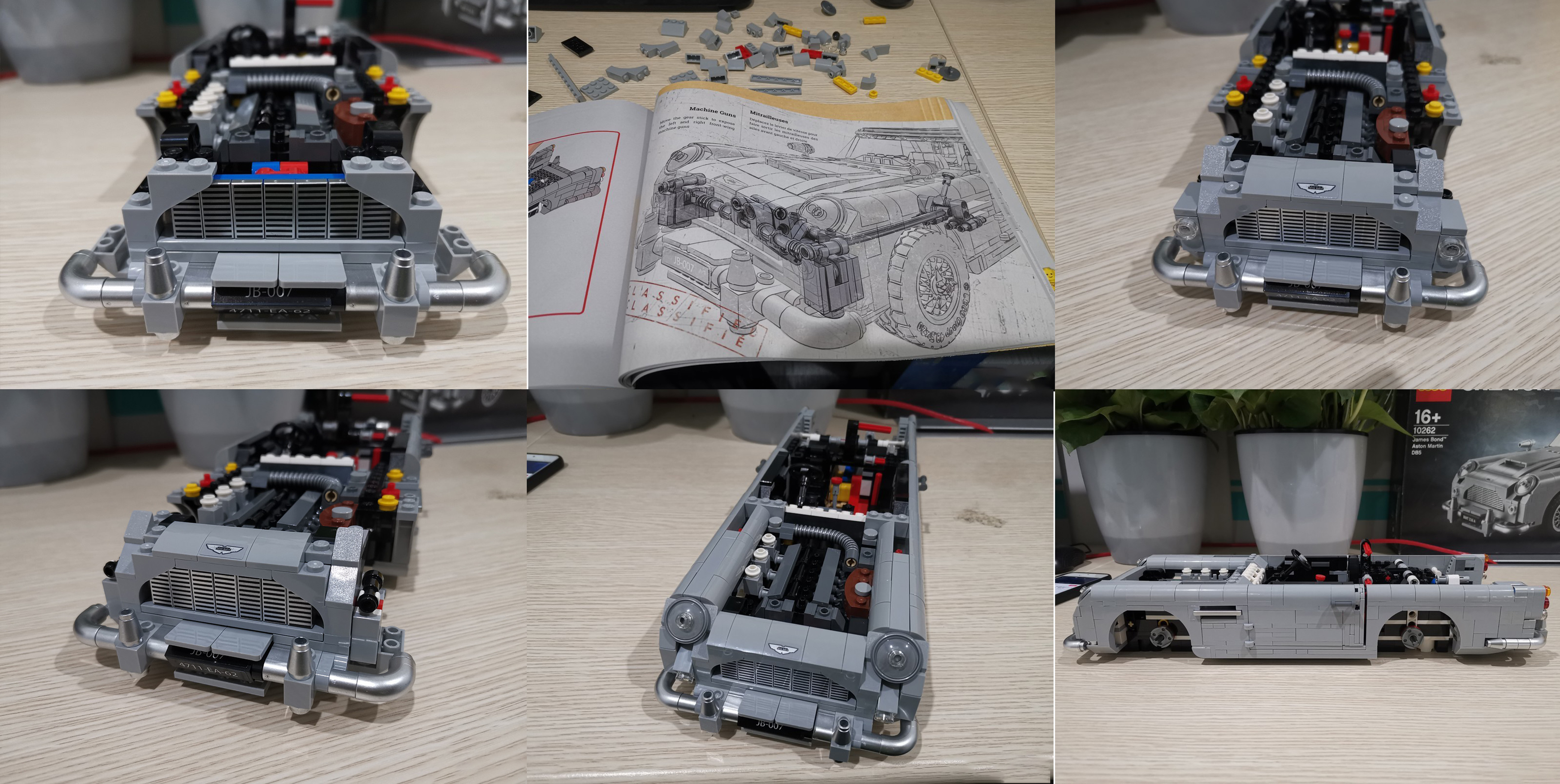 The forward hatch cover and the appearance of the completed installation.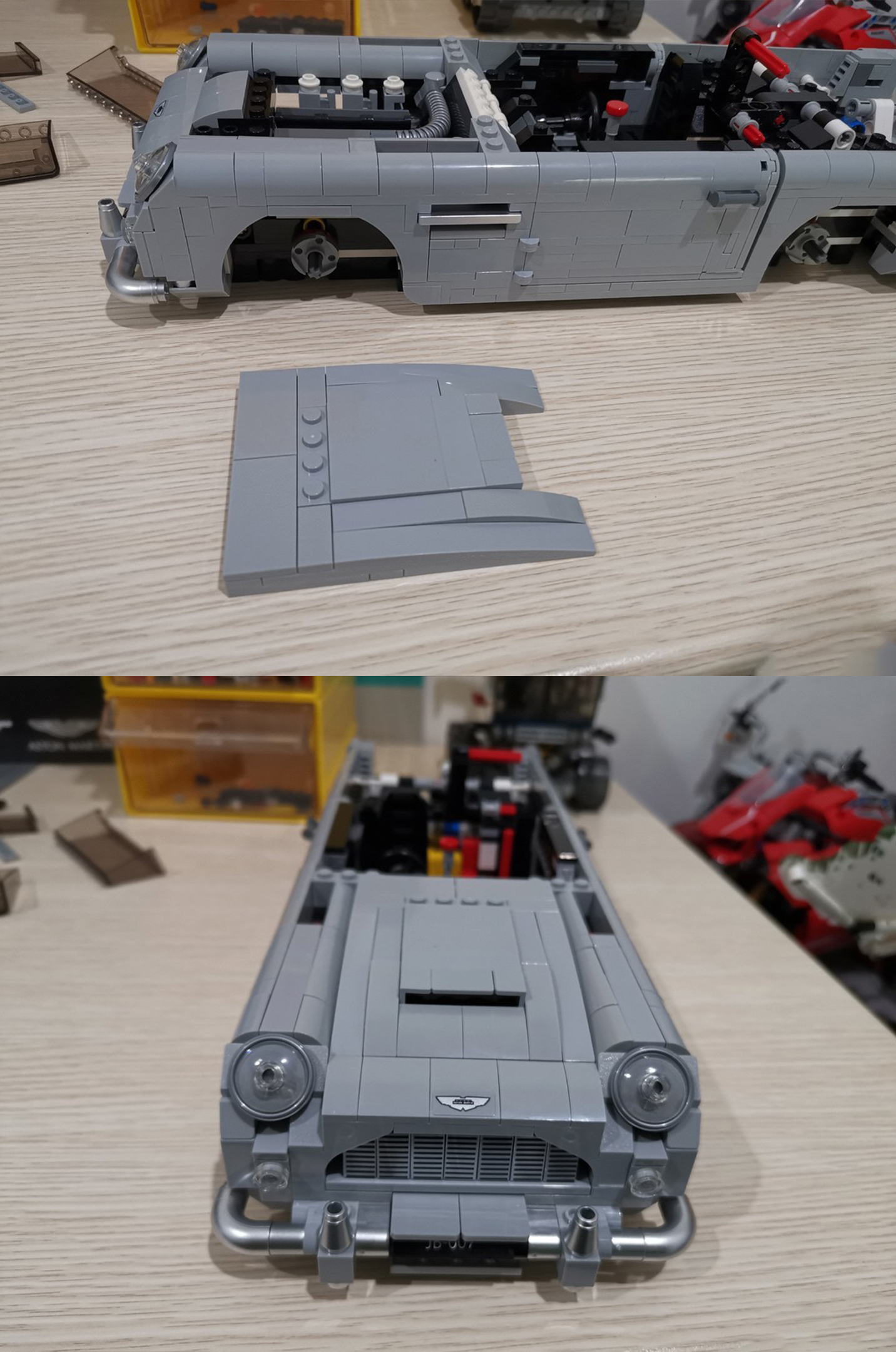 This is the back glass structure of the cab.

The trunk lid, too, is equipped with a rotating license plate.

It's mobile. Trunk opens and closes in two stages.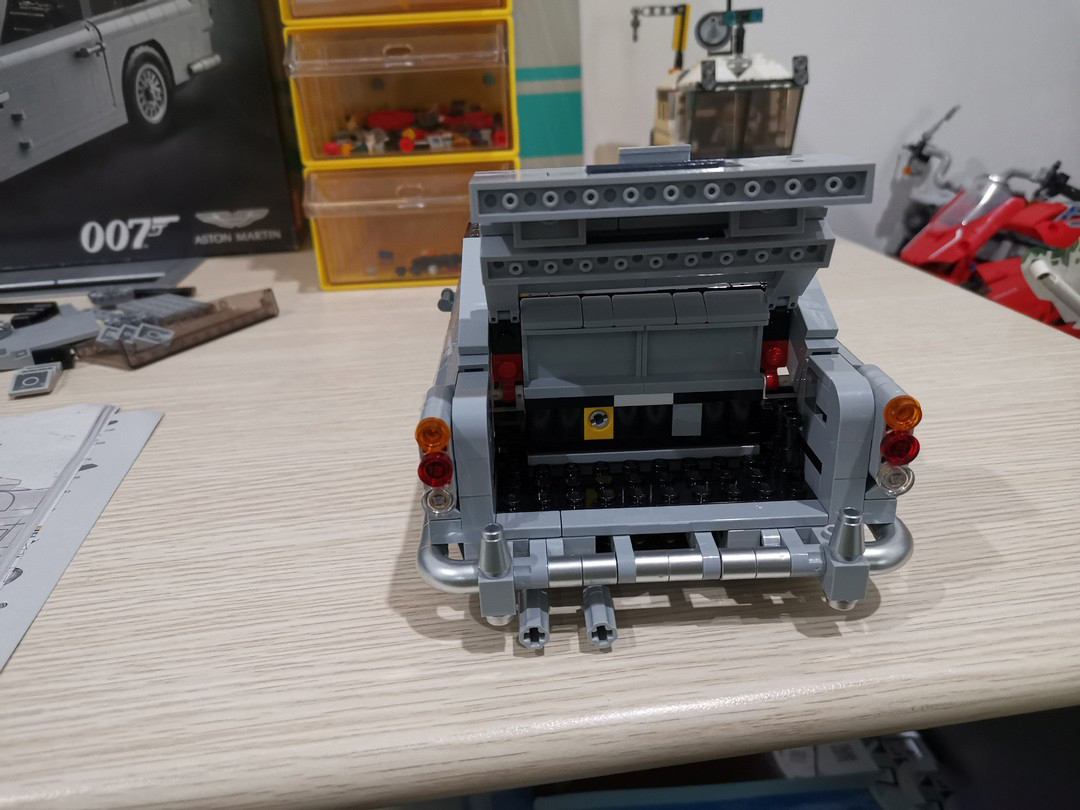 bulletproof screen & revolving number plate. Bulletproof Screen & Revolving number Plate.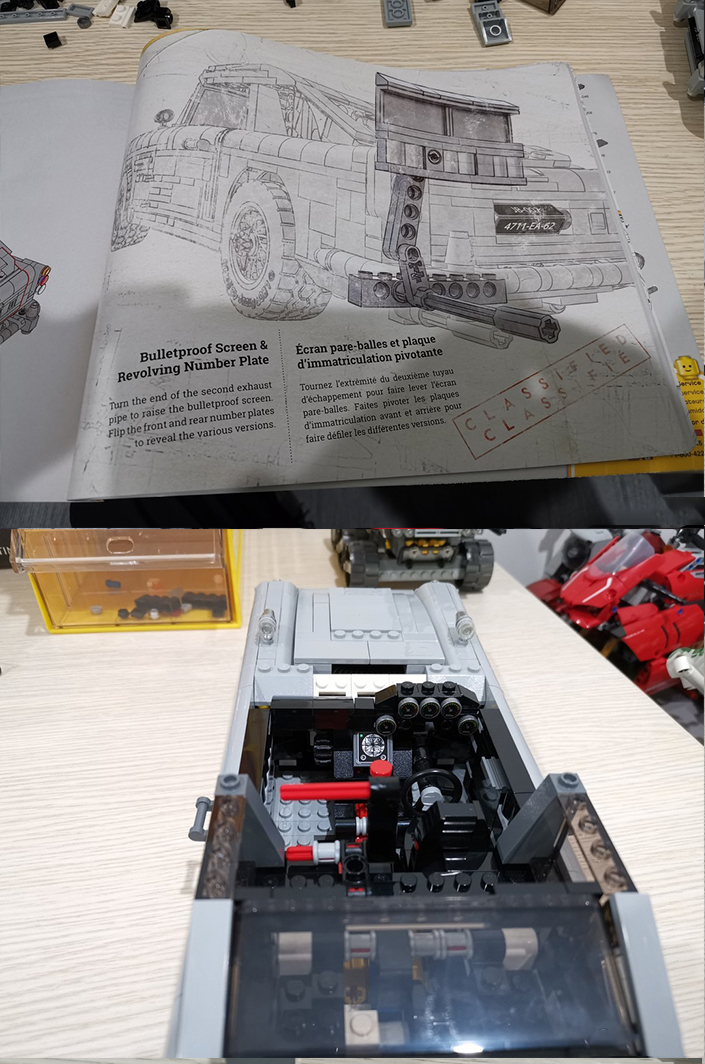 Ejector seat, four tires, roof, front windshield.

End, done, show time: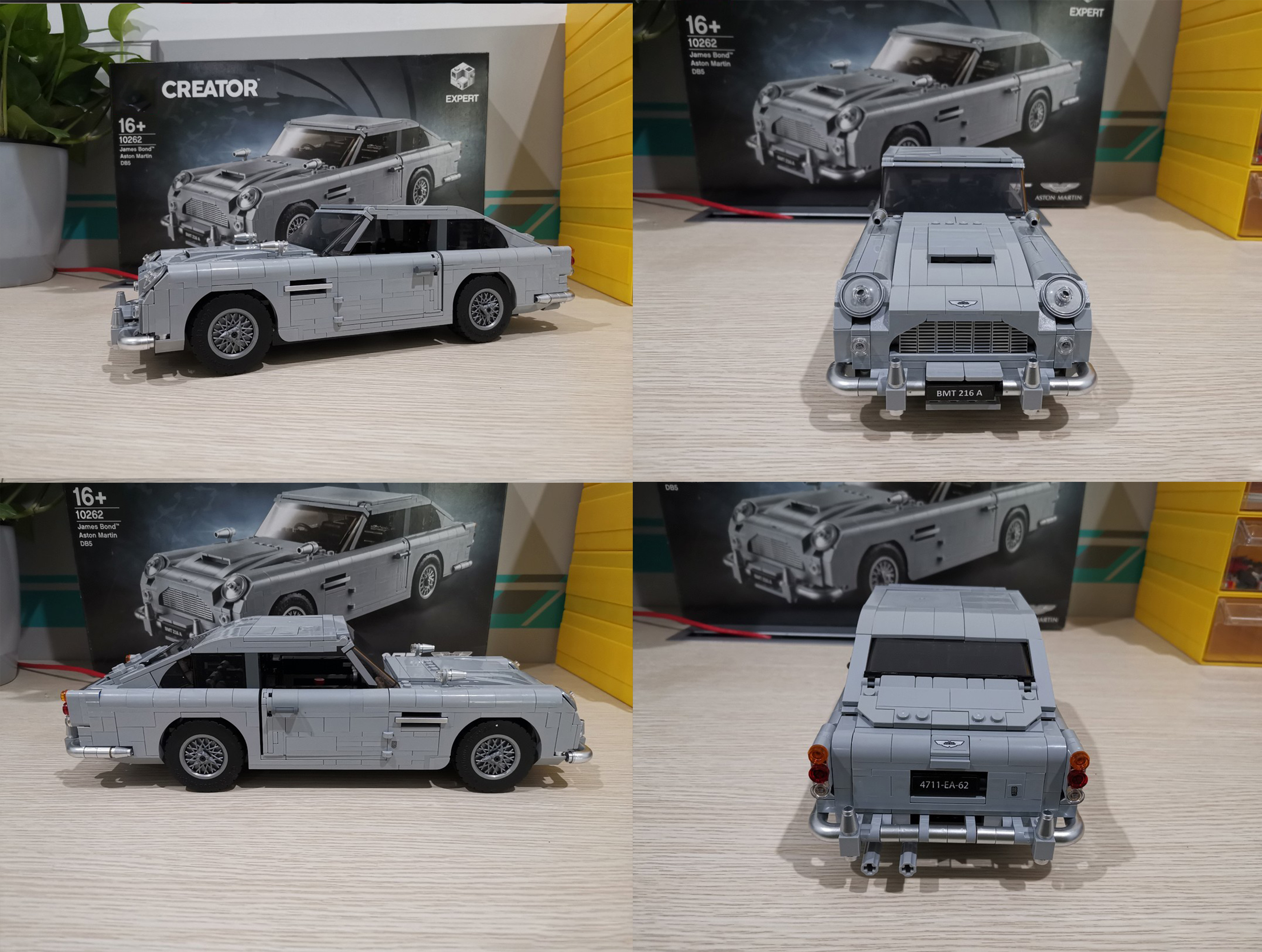 Internal details: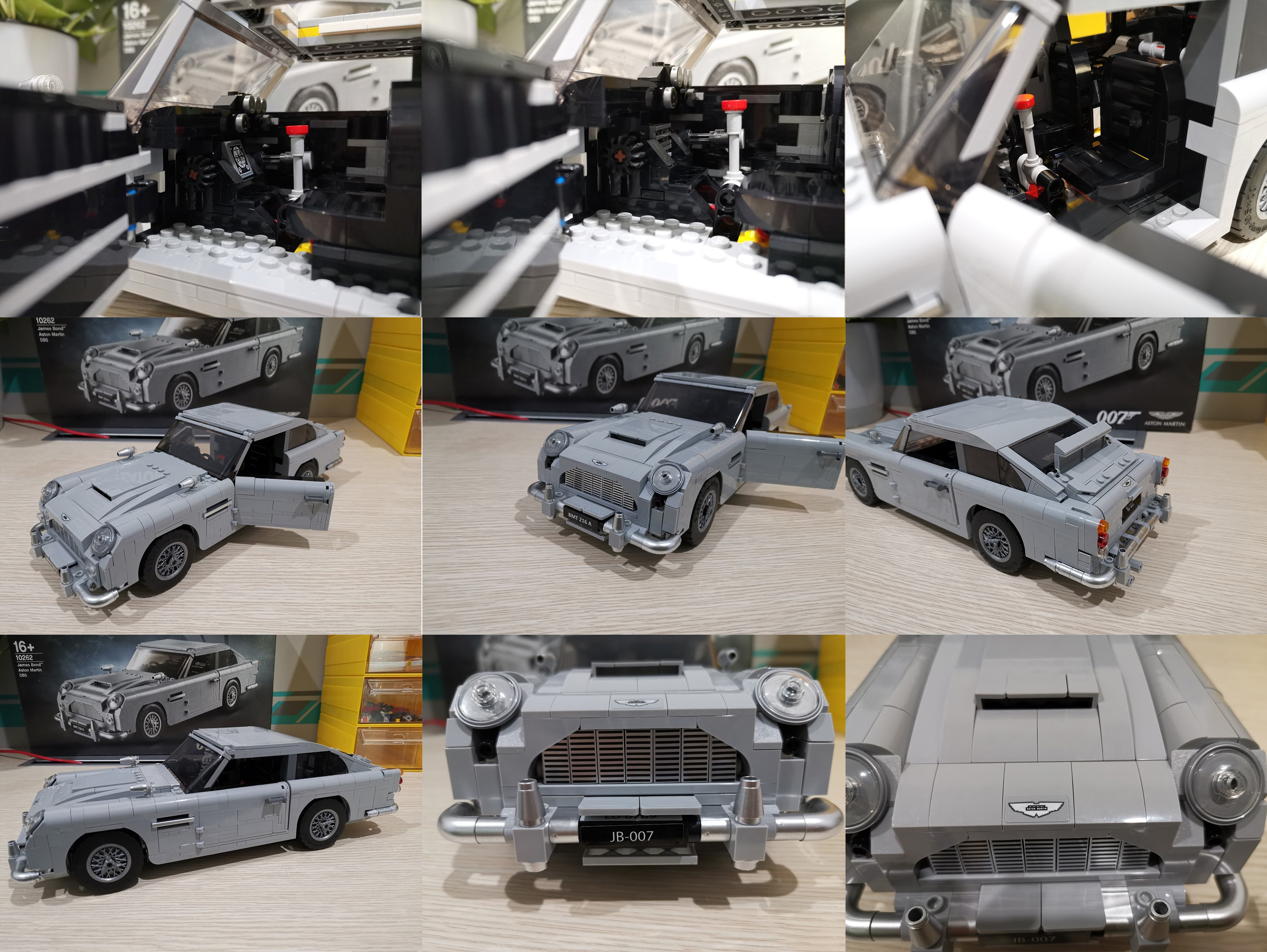 1. cost performance, mainly I am 2 years after the re-entry, feel the price has not been down, had no choice but to start, according to the number of particles reached 0.5 yuan per particle price, barely okay, I think if there is no copyright fees, the price will certainly be lower

2. difficulty, assembly is relatively simple, and the engine is also relatively common L6 engine, overall, there is almost nothing too difficult

3. playfulness, four wheels on the ground, can be pushed forward, the trunk can be moved, the engine compartment cover can be opened, the hidden phone in the door, can turn the license plate, the passenger can pop out, etc., the playfulness is quite high

4. degree of restoration, compared with the car, no real car streamline, but angular shape, more reflective of the masculine.
That's All for This time Review. Welcome to know more compatible Martin DB5 Sports Car Blocks, Click Here Available!
Leave a Reply
Your email address will not be published.Required fields are marked. *