For the New Policy By Youmko
Dear Value Customer


1.Regarding support for the purchase of Youmko specified models, we are in the process of perfecting it, please be patient!




2.Currently our team has completed a part of the inventory and updated it on our website.




3.For example:
About

Rivendell The Lord of the Rings,As you can see, we have 3 models available in our China warehouse, so you can choose the specific Item No. you want.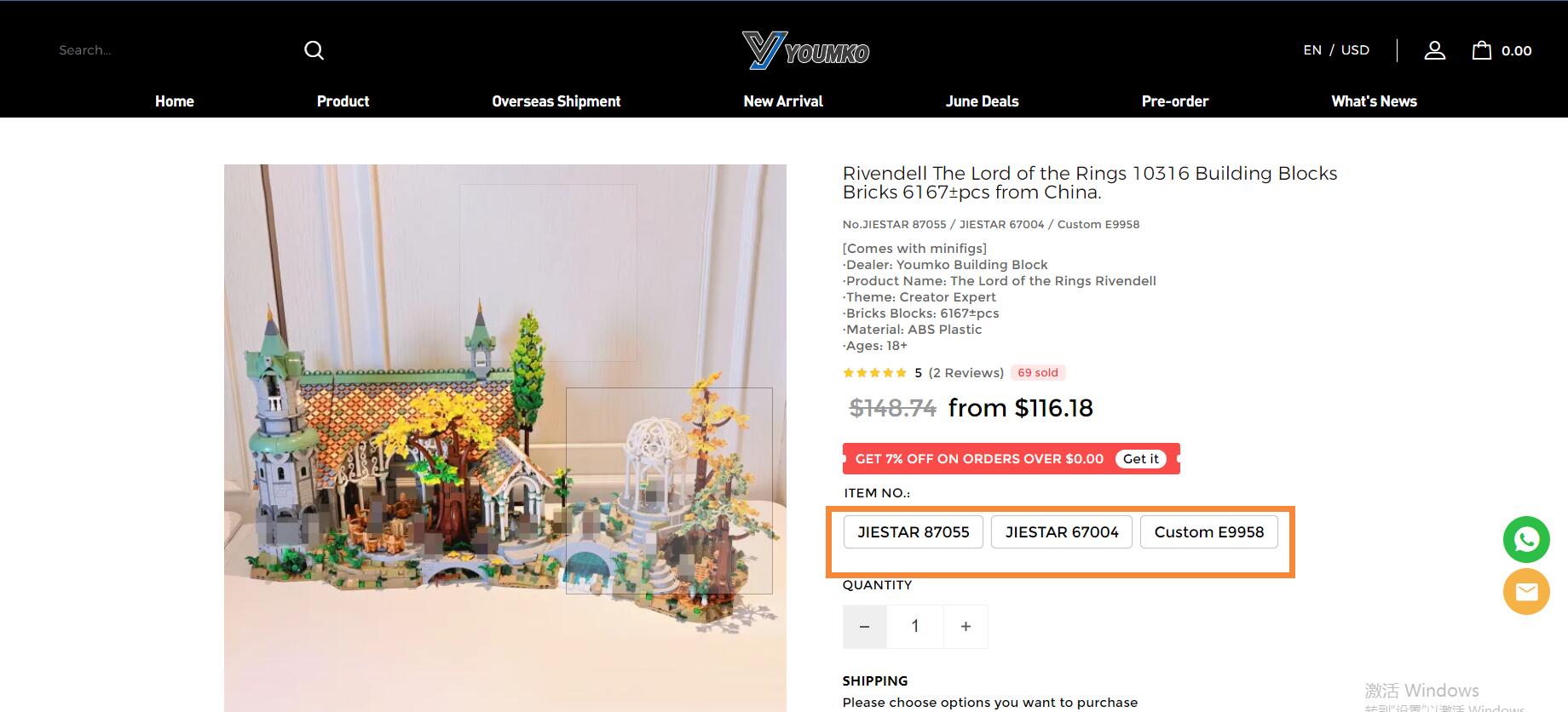 4.However, note that because the Youmko website is currently being improved, if customer receives a model set that is not listed in the title of the website,You can contact our customer service email and we'll try our best to help you solve these.

5.Barweer/Youmko we have added a new shipping option to Canada, which allows us to offer cheaper shipping rates to our Canadian customers with an approximate transit time of 35-40 business days. We will continue to optimize shipping rates and timelines to Canada, so stay tuned!
In the meantime, you can check out the difference between shipping when you buy less than 5KG and more than 5KG; you will slowly find that if you collect more purchases or order larger sets (more than 5KG), you will find that shipping is cheaper.


e.g: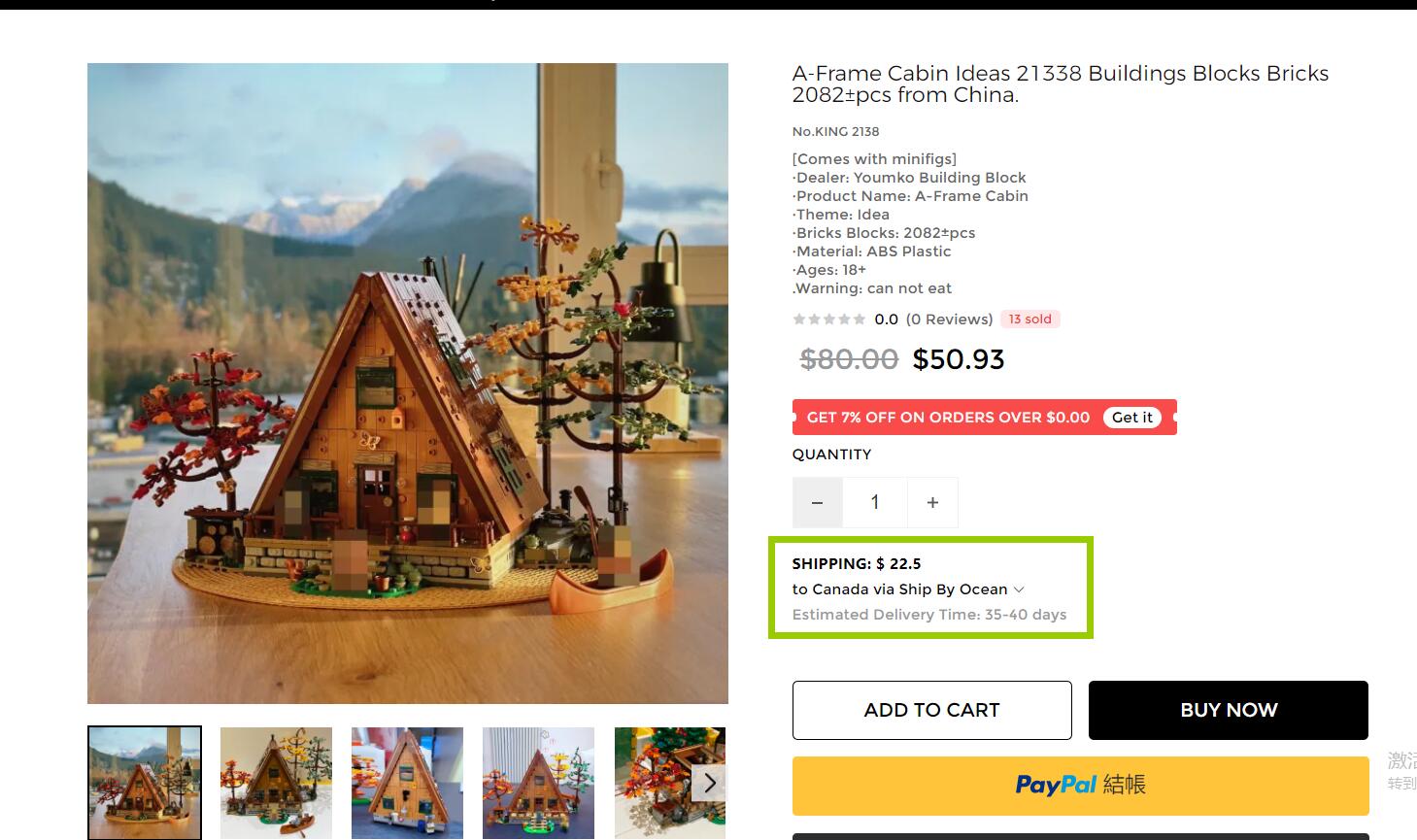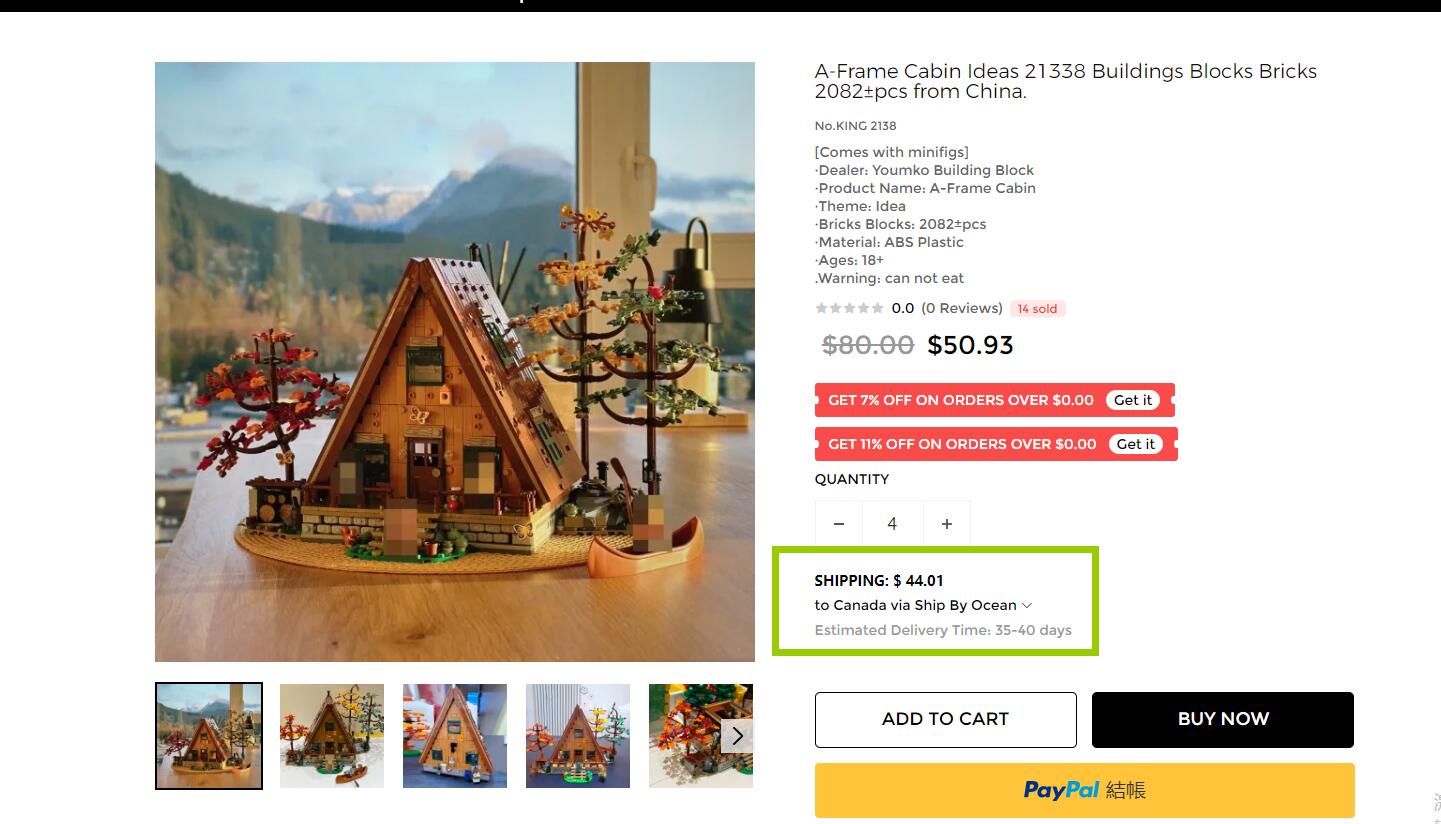 6.Our team also offers shipping options by Sea for Germany, Spain, Italy, Netherlands, Czech Republic, France, Poland for packages over 20KG.

Thanks for your supports!
Best Regards
Barweer/Youmko Team
Time :June 28,2023