By COOLBRICKS |
18
November 2022 |
0
Comments
Review: 71762 Kai's Fire Dragon EVO
The set containing 204 pieces of pellets includes an upgradable flying dragon, a drone and three human figures. Will it accomplish the task the LEGO Group expects to attract younger children? Read on and give us your thoughts.

This product is packaged in a very small box. The picture of the product on the front is very clear, and inside the box there are four numbered parts bags and an instruction manual, no stickers.

Put together, you get a long and lean base body. The limbs have ball joints at the shoulders/hip and ankles.

When assembled, the state of the "companion" is suitable as a small pet not ready to fight. The tail is too short, and the head to body ratio is a bit funny, but there are some cute. When you finish putting together here, the instructions will tell the story - this is the "companion" state of the flame dragon is enjoying a walk with Kai, it seems that they are very happy together.

The set contains the "companion" parts bag and the bad guy who put together a "snake monster" - Python Destroyer, equipped with a remote control.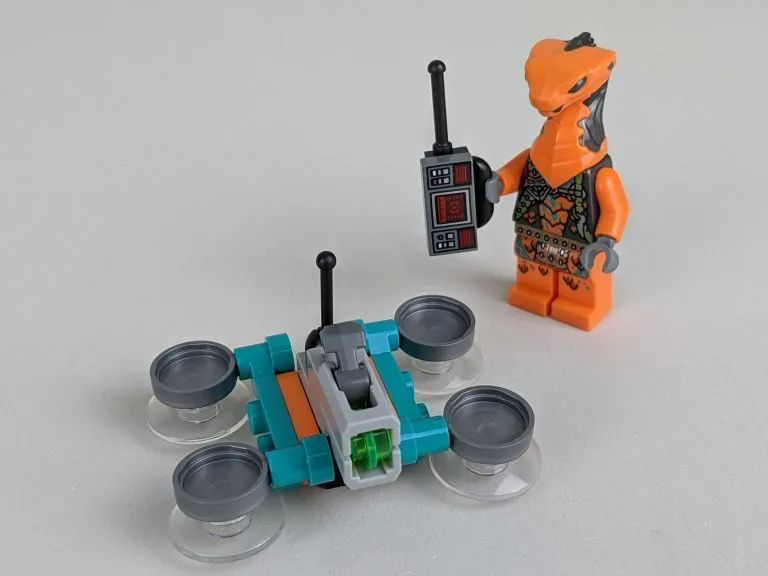 The "flight preparation" stage is the last step to finalize the combat stance of the Flaming Dragon. In this stage, a body extension structure, a tail, and two double-sided wings with a red-orange color are added. Also in this stage Kai has been enhanced with the addition of a shoulder armor and a red longsword.

Not only did Fei Long and Kai get an upgrade, but a new "bad guy" was added as well. This Cobra mechanic has a detachable flight bag that adds a flying wing to him, and a chain weapon.

With the help of the last parts bag, the Flaming Dragon finished its last upgrade and got the powerful weapon.

Youmko's 71762 Kai's Fire Dragon EVO
now is available now, click for more details and get the exclusive discount!
Leave a Reply
Your email address will not be published.Required fields are marked. *